The SMS service lost its relevance long ago, when special messaging programs came to replace it, which do not require additional financial expenses. These applications allow you to create your own profile with a photo and contact information, as well as not only send text messages to your friends, but also make calls, and arrange video conferences and live broadcasts. It's a simplified version of the social network to keep up effective communication with your friends, family and friends.
However, the ease of use of the app is not a primary consideration. It is important for today's users to know and be confident about the security of the program they are using.
There are several key factors that determine the security of data transmission:
Anonymous registration option – in this case, you simply enter a phone number or mailbox. You should not log in via social networks, otherwise, all data will be automatically uploaded to the server;
social graph protection – this option allows you to collect information about calls and contacts of each user;
E2EE protocol – serves to secure packages of information that are transmitted as part of text correspondence between users;
FOSS is a free source code that hackers can easily access to steal information. It is important that the data is transmitted over encrypted channels.
Today, there are many people that use it in different parts of the world. But how do you know which one is the safest and most convenient? We have collected a list of the best programs that you can use without the risk to communicate with friends and family.
WhatsApp is a fast and feature-rich messaging app for safe and comfortable communication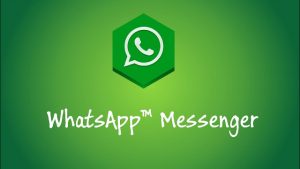 Free and public program. There is a wide choice of stickers. All correspondence messages are stored in your phone and on the iCloud cloud server with support for group chat encryption protocol. The content of the conversations themselves is not saved, but the phone numbers, IP addresses of the consignments and models of gadgets between which the communication took place remain known.
The use of traffic is minimal, so you can comfortably use the program even though the limited mobile Internet.
Since spring 2016, WhatsApp has implemented end-to-end encryption, so all user data is intact.
The software is available for download to any mobile device and there is also a PC version available.
Facebook Messenger – full synchronization with Facebook, chatting with friends around the world
The program is available separately from the social network Facebook, so you can install it even if you do not have a personal profile in the Mark Zuckerberg project. It is enough to use anonymous mail, and the encryption of the message is done through the Secret Conversations function.
Facebook Messenger unites the people of your social network and allows you to send messages to the other side of the world. No matter where you are, you can communicate quickly and comfortably with family, loved ones and friends.
It's catching up with WhatsApp in terms of downloads, but it's not as good as it gets. Works in any region of the world. The address book is formed based on the phone number and identification of friends on Facebook.
The data is fully synchronized with the social network. If you send a message through the browser version, it will be displayed in the mobile application. In reverse order, the situation is the same.
Viber – the best messaging app for Android with wide functionality and bright stickers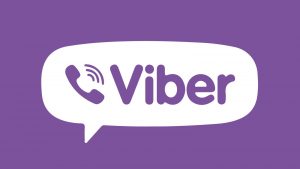 The best messaging application for gadgets running Android. There is a binding to the phone number, which slightly reduces the level of security of using the program.
However, you can use the function of secret chat, so as not to be afraid of stealing your data. It is installed on all types of mobile devices, and there is also a desktop version.
The main feature of Viber is the ability to call the phone numbers. After the first authorization, the book with contacts is synchronized by the program and all subscribers who are also connected to the app are available to the user.
The functionality of the program allows you to send text messages, make audio and video calls, send text graphics and media files, and share contacts. There is a large gallery of free and paid stickers, with which your correspondence becomes bright and interesting.
Telegram – the highest level of security, fast and convenient correspondence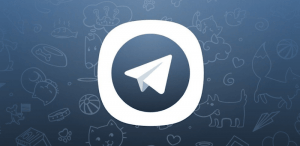 This is the safest and most functional messaging application in 2019. It was created by Pavel Durov, the developer of the VKontakte social network.
The main advantage of Telegram is its safety. No one can get access to private information and user correspondence. This is the reason why the program is blocked for use in Russia, where the Federal Security Service has been denied access to application users' data.
You can set up automatic deletion of messages, create group conversations, and maintain channels for communication with subscribers.
Information transfer is carried out through encryption, there is an option of secret chats. There is cloud storage, and you can also send files and other media objects to yourself.
Available free of charge for PC and mobile devices.
Skype – secure chat and convenient video calls with friends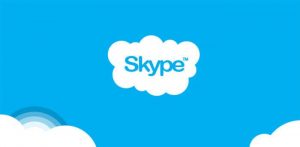 A popular worldwide program that is mostly used to make video calls. End-to-end encryption technology makes all conversations as secure and secure as possible, and you can create secret chats.
Skype often releases updates and it is necessary to install them in order to increase the level of security when communicating with users.
This application has been around for many years and is still popular. Not so long ago it was adapted for mobile gadgets. The functionality of the mobile version includes the following
sending voice messages;
sending audio messages;
making video calls;
performance of voice calls;
Sending text messages;
delivery of documents, images, photos and media objects.
The program is available free of charge for download to any device.
Snapchat is a social network in miniature with interesting features
Mobile application with wide functionality and nice chips. According to some users, it is almost a compact social network. In 2017, the program entered the top 15 best messaging apps.
Snapchat is unique and unlike other correspondence programs. And it stands out for its specificity of content delivery.
For example, you can share with friends photos that were previously filmed on a smartphone camera. You can edit the photos before sending them. After some time it will be deleted automatically in the correspondence.
There is a large collection of stickers that can be attached to photos, as well as used in dialogues to convey their emotions.
There are group chats and the ability to create broadcasts.
The app is available free of charge, and installed on any type of mobile gadget.
Veon – Beeline messaging application with free traffic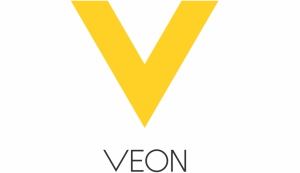 The communication program was developed by Beeline. You can send text messages, make calls and create groups. There is a personalized newsfeed, and mobile subscribers of Beeline are given the opportunity to control their cash account, and in case of a lack of funds on the account, you can use the services of the mobile Internet on credit.
Veon was launched in 2017 with free traffic bonuses to attract users. However, this did not help it become a competitive program.
ICQ is a modern version with a new design and enhanced first chat functionality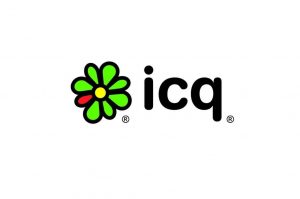 Despite the fact that ICQ was launched many years ago and today there are a lot of modern messaging apps that outshine their progenitor, still the first chat for communication remains popular in the world and exists thanks to users who appreciate the simplicity and efficiency of the program.
Today the program works in a modern interpretation, allowing you to use the function of sending messages, and calls in audio and video format. After the first installation of this app on the mobile device is bound to your phone number and synchronized with the book of phone numbers.
Adapted to all types of mobile gadgets, it can be downloaded for free. The new design of the program pleasantly surprises me with its aesthetics and style, and the extended functionality puts ICQ on par with the most popular applications.
Hangouts Google is Google's standard messaging app for Android and iOS devices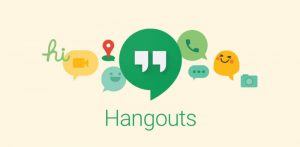 The developer is Google Corporation, and the new app replaces Google Talk. Maximum adapted for Android gadgets, so it is among these users is popular.
Hangouts Google encrypts all user correspondence, but the data on the server remains open, so you sometimes need to change the password from your Google account, so as not to provoke a leak of information.
The app is included in the package of programs that are installed on the default Android device. It does not have any unique chips, the functionality combines the sending of messages and voice calls with free access.
Many users have noted Google Hangouts as the best variant of the program for chat not only for Android smartphones but also for iOS.
Tencent QQ – Chinese messenger for friendly and business correspondence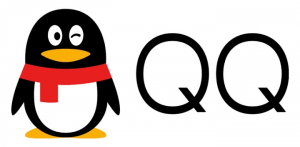 QQ is a Chinese version of ICQ, which is considered the most popular application in the Asian region. According to Tencent, the developer of the application, the number of active users is over 300 million people.
In other regions is also gaining popularity, and it is actively used by people for friends and business correspondence.
If you're learning Chinese, QQ mobile will be useful to strengthen your skills in live communication – just use group chats to find and communicate with Chinese citizens.
The English-language version of QQ International is a bit simpler than the original but still allows you to communicate comfortably.
Available for download free of charge, it is suitable for all mobile devices.
WeChat – mobile social network with wide functionality, TRUSTe certificate and guarantee of data privacy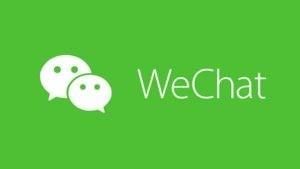 Billions of people all over the world have already appreciated the advantages and useful chips of the WeChat app, which has become a full-fledged social network for them.
The functionality of the program allows you to read news, communicate with friends in correspondence, call in audio and video format, play games, and pay for purchases. A large gallery of bright and beautiful stickers to diversify your communication and share emotions.
Available in 20 languages, you can translate messages live.
WeChat guarantees high data privacy and is also the only TRUST-certified program.
Conclusions
The variety of modern programs for mobile devices cannot but a surprise. New developments and applications appear, and each company strives to promote its product. However, it is important that each messaging application corresponds to the needs of the modern user. And the key factor is data security because nobody wants to be listened to or read by personal correspondence. Choose the best communication programs from this overview and don't worry about privacy. Convenient and fast communication in a functional application is a guarantee of a good mood and pleasant emotions.