NordVPN is one of the oldest and most popular commercial VPN services. The first version of the application appeared in 2012.
Interestingly, on their site developers do not just write about how they protect your privacy, do not store logs and other standard slogans. They have placed a small manifesto in which they tell you how and why the service was created. Why do they stick to the ideas of the founder of the Internet – Tim Berners-Lee, who wanted to create a secure environment without government censorship and access for everyone?
The guys also placed a certificate of canary so that users could understand whether there were government requests for access to their data.
Encryption and Advertising Protection
Even in terms of service possibilities, NordVPN offers unique "chips". And I will start with the most basic for each VPN user – encryption.
All NordVPN applications use the AES encryption standard with a 256-bit key. AES is the standard and is used in many devices. 256 bits means that you will need to check 1.1×1077 combinations to crack such a key.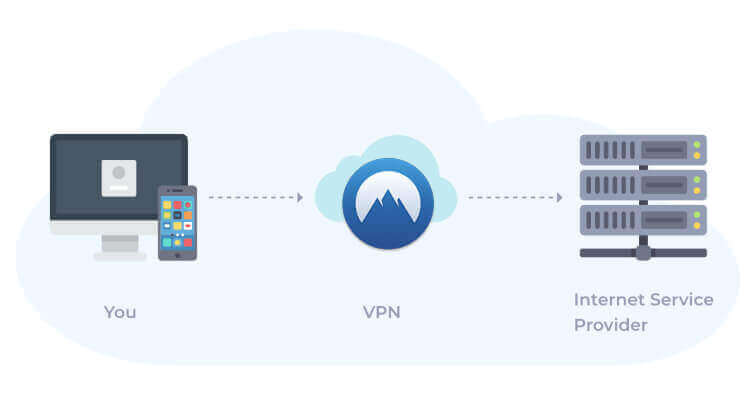 But this is not so interesting. Interestingly, the service uses two VPN protocols when connecting: IKEv2/IPsec and OpenVPN. You can choose which protocol to use when working with NordVPN.
IKEv2/IPsec is used by default and is enabled immediately after installing the application on iOS and macOS. OpenVPN is enabled on Windows and Android by default. It won't be possible to change the protocol type to iOS, but on other devices, it can be done without any problems.
Of course, choosing between protocols is cool. But it's even cooler when VPN is working through VPN. And NordVPN knows how to do so with the help of the DoubleVPN function.
When connecting, you first connect to the first VPN server where the traffic is encrypted. Then the connection from the first server goes to the second one, where the traffic is encrypted again. And only then will you go to the desired resource.
In addition to the obvious advantage of dual encryption, there are other advantages. For example, your IP address is already lost after the first VPN server is logged out, and the second server no longer knows it. And for the ISP, your traffic is only visible to the first server, which means that it only sees a simple connection between you and the server.
Double VPN is available for Android, MacOS (OpenVPN version) and Windows.
NordVPN also has a built-in CyberSec function. Its main purpose is to block advertising and protect your privacy. CyberSec not only blocks ads but also suspicious websites.
CyberSec is available on Windows, iOS, macOS (OpenVPN only) and Linux. It can be included in the "Settings" menu. On Android, the function does not block ads (thanks to Google), but blocks phishing sites.
In addition, when CyberSec is enabled, you can block access to the device for various botnets and DDoS attacks. Even if your computer was infected before NordVPN installation. CyberSec automatically terminates the connection between the device and the botnet server.
In case of blocking the site, you will see a warning but still will be able to visit such a site at your own risk.
Anonymity and Privacy
NordVPN, like its competitors, declares that it does not store data about you. In this case, this statement is confirmed by independent research, plus you can always use the OpenVPN protocol when connecting.
The service doesn't keep logs about your actions in the network, doesn't store connection time labels, data about sessions, speed and type of traffic, IP-addresses.
Legally NordVPN is outside the jurisdictions of Europe, the USA and Russia.
It is possible to pay a subscription to service by means of cryptocurrencies. What is most interesting, you can return the entire amount within 30 days, if the service you do not like.
Of course, your anonymity is only in your hands. Therefore, it is worth knowing that some data is still collected by the service and the developer's site.
If you managed to cope with anonymous registration on the site and payment, your data may still leak if you lose your connection to the VPN servers. In this case, the Kill Switch function was added to the application.
Kill Switch constantly monitors your connection to the VPN (in a good way). In the event of a connection failure, the device or applications are automatically blocked from accessing the Internet. This protects your IP address from being leaked to your ISP and other unauthorized persons.
When the VPN connection is restored, the device automatically continues to work with the Internet.
Like other NordVPN functions, Kill Switch has limitations depending on the operating system used. On Windows and MacOS, you can automatically block all network connections or deny access only to certain applications.
On Android and iOS, the connection of the entire system to the network is blocked.
Paranoid level 100 can activate the Onion over the VPN connection. Yes, in NordVPN there is even such a thing. In this case, you get a combination of "chips" VPN and Onion connection.
Thus you can choose to work through a standard onion network and to use a Tor browser or to connect to servers NordVPN and to go to the usual Internet.
There are no Restrictions
The biggest fear for ordinary people when using VPNs is traffic limitation, speed, streaming and torrents. Well, it's all possible here.
The NordVPN network includes more than 5000 servers in 60 countries. Therefore it is possible not to worry about a long ping. But not all servers are equally useful. Some do not support peer-to-peer, others are not available when DoubleVPN and so on. In general, the server should be chosen according to the situation.
Or it is possible to adjust an auto-selection of a server, and NordVPN will automatically choose a server under your current needs.
By the way, NordVPN has a special SmartPlay option for those who like to stream movies from HBO and similar unavailable services. It helps better unlock online movie theaters with minimum delay and buffering.
And for an additional 70 bucks you will be given a dedicated IP.
Maximum Devices
Thanks to OpenVPN support NordVPN can be used on almost any device. "Out of the box" are supported: Android, Windows, MacOS, iOS (iPhone, iPad), Android TV, Linux, Chrome and Firefox.
If you strain the curves, NordVPN can be installed on a dozen more platforms:
With one account you can use NordVPN simultaneously on six devices. But nobody forbids establishing VPN on a router and protecting all "zoos".